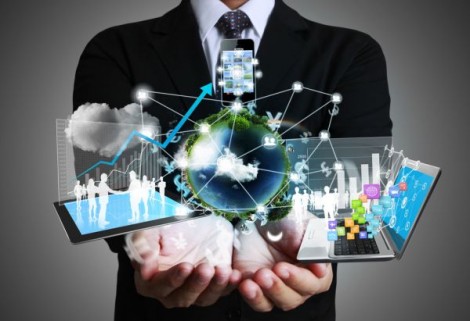 The event is a brainstorming organised by the DiCultHer project in Siena, at Palazzo del Rettorato, Aula Magna Storica
Time schedule: 14 May 2015, 11.00 – 17.30 CEST
Coordinated by Patrizia Marti (University of Siena) and Carlo Infante (Urban Experience, Stati Generali dell'Innovazione).
Pervasive, disruptive, high-performing: so are the technologies which enable new expressive forms and new way of enjoyment of the cultural heritage, stimulating experimentation by means of the visual and performing arts, digital communication, cinema and web's languages.
On 14 May 2015, cultural sector operators, designers, experts, artists and scholars are meeting in Siena to discuss this topic.
The event is organised as a brainstorming around three main focuses:
Anybody interested (even if not able to physically participate in the event) is invited to join the preparatory discussion on the three focuses, by using the links of the previous list to access the related debates.
The brainstorming intends to encourage short interventions aimed at imagining the future of our cities of art through the sharing of best practice, innovative projects, visionary solutions.
The event will conclude with the draft of an immediate report, contributing to define the strategies for the project "Networked School in Digital Cultural Heritage, Arts and Humanities" (DiCultHer).
Attendance to the event is open to all and free. To participate, send an email to moschini@unisi.it by 11 May 2015, stating:
Name and Surname
Affiliation
E-mail contact and possible url
Preferred discussion topic (1, 2 or 3)
Proposal for a 5-minute intervention (optional)
Programme
11.00
Welcome speech by Prof. Angelo Riccaboni, Dean of University of Siena
Networked School in Digital Cultural Heritage, Arts and Humanities (DiCultHer) Carmine Marinucci, ENEA, Chair of the Board of Directors
DiCultHer at Expo Aquae Venezia 2015 – HM Irene Pivetti, President of Only Italia
Introduction to the three topics of the afternoon Open Talk: the digital promotion of cultural heritage, the interactive experience design, the cultural initiative for social innovation and experiential tourism – Patrizia Marti, University of Siena, and Carlo Infante, Stati Generali dell'Innovazione
12:00
Radio-walkshow by Carlo Infante:
wandering conversation with radio, smartphone and web listenings. We will have a short city route and listen via earphones to sound landscapes, audio records and our own itinerant voices. Tweets will be launched while walking, for an interaction between web and territory, to after visualise the tag cloud generated by our urban experience.
This format encourage the sideways talking as opposed to the face-to-face one, wherein we are accustomed to represent ourselves. This way we share a path and the talk find its gate, fostering participation.
13:00
Light lunch at the Rectorate
14:00
Open Talk for sharing of good practice elaboration of proposals around the following themes:
the digital promotion of cultural heritage
the interactive experience design
the cultural initiative for social innovation and experiential tourism
Each focus will have a roundtable chaired by a coordinator animating the debate and a rapporteur reporting the contents arisen during the Open Talk
15:45
Sharing of the Open Talks' results
16:30
Conclusion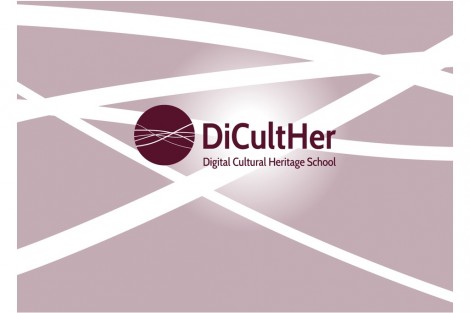 For more information visit DiCultHer.eu
Read the brainstorming's programme in Italian language here