Since early 2000s, a wide range of activities was carried out by the European Member States in order to accept the challenge of driving the European Cultural Heritage through the digital age. The volume of digital cultural heritage data is incredibly growing year after year, so that it became immediately necessary to reflect upon the tools which permit to manage such a huge amount of data in an efficient and selective way, in order to make the data available to the researchers and the citizens in a European dimension, and towards a global dimension too.
A very interesting article by dr. Antonella Fresa explains in detail characteristics, requirements and needed priority services in the digital cultural heritage sector, that is going to be a protagonist among the other Sciences in the new European programme for research and innovation Horizon 2020.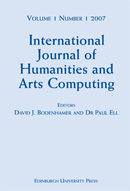 The article has been published in the International Journal of Humanities and Arts Computing edited by the Edimburgh University Press. The journal, (formerly History and Computing) is one of the world's premier multi-disciplinary, peer-reviewed forums for research on all aspects of arts and humanities computing. It focuses both on conceptual or theoretical approaches and case studies or essays demonstrating how advanced information technologies further scholarly understanding of traditional topics in the arts and humanities.

The journal also welcomes submissions on policy, epistemological, and pedagogical issues insofar as they relate directly to computing-based arts and humanities research. Download the article from IJHAC (PDF, 655 Kb)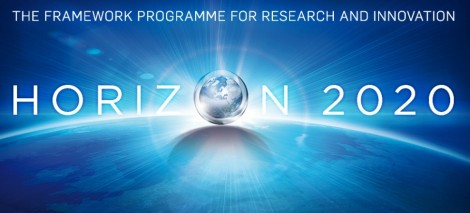 A data infrastructure for digital cultural heritage: characteristics, requirements and priority services
By dr. Antonella Fresa
Abstract: The European amount of digitized material is growing very rapidly, as National, regional and European programmes support the digitization processes by Museums, Libraries, Archives, Archaeological sites and Audiovisual repositories. The generation of digital cultural heritage is accelerated also by the impulse of Europeana that is fostering the European cultural institutions to produce even more digital content. Moreover digital cultural heritage content is complex and interlinked through many relations. European countries are working for the future, in order to create a data infrastructure devoted to cultural heritage research. Currently, Europe has 2 twin-projects (DC-NET and INDICATE) ongoing and a new international coordination action is under preparation to design a validated Roadmap for the preservation of digital cultural content. These initiatives are contributing  to smooth the way to the Open Science Infrastructure for Digital Cultural Heritage which is foreseen in 2020. 
Download the full article (PDF, 782 Kb)
The article will also be published in the TELDAP 2012 Conference proceedings.