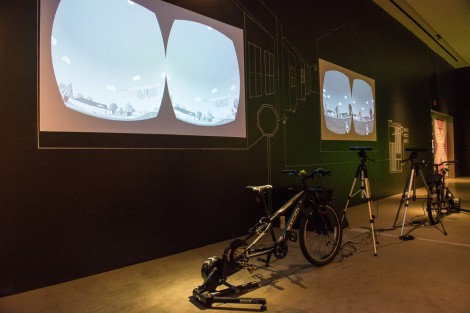 The TIFF digiPlaySpace in Toronto, now in its 3rd year, is currently on show at the TIFF Bell Lightbox space. The game-space is designed in order for children to engage with new digital games during the yearly March break from school. The games are provided by multiple artists working in the field of digital art. Yahoo Canada reported on the event that you can "dance with Elmo, build a robot in under a minute, paint with water and light, and print 3D chain links".
Other innovative games created include 'PaperDude VR' by Globacore that works with the player sitting on a real bike and pedalling along, in order to deliver newspapers to houses in a virtual world. A camera that tracks arm movement is used in order to make the experience as realistic as possible.
There is also a digital table-top game which mixes foosball and football. This game called 'Super Pong' was developed by SuperUber, and was originally part of an exhibition on Pelé for the upcoming World Cup in Brazil. It uses a robotic ball and Bluetooth technology to create an augmented reality for multiple players.
Overall the game-space is a clear example of how digital art can inspire digital games for children that go beyond simply sitting in front of a TV screen and playing games consoles. The young, tech-savvy generations are more than capable of commanding technology-based games that work with the creation of virtual worlds, while incorporating exercise, fun and an interest in digital technology and developments.
Article on Yahoo Canada website: http://ca.news.yahoo.com/blogs/right-click/march-break-gets-high-tech-kids-digital-art-204021348.html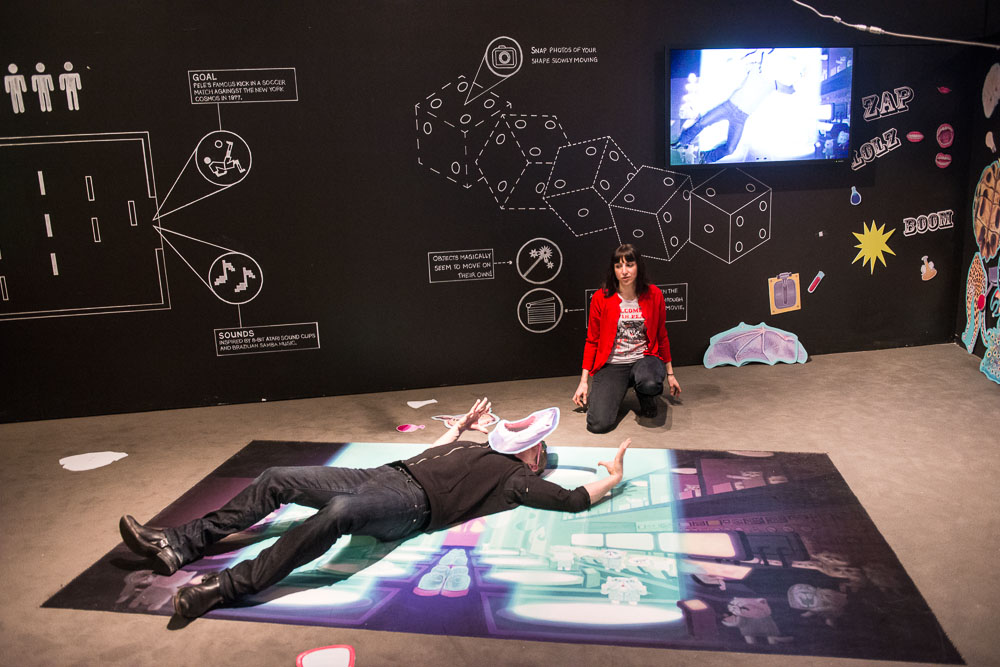 All photos: © 2014 Torontoist.