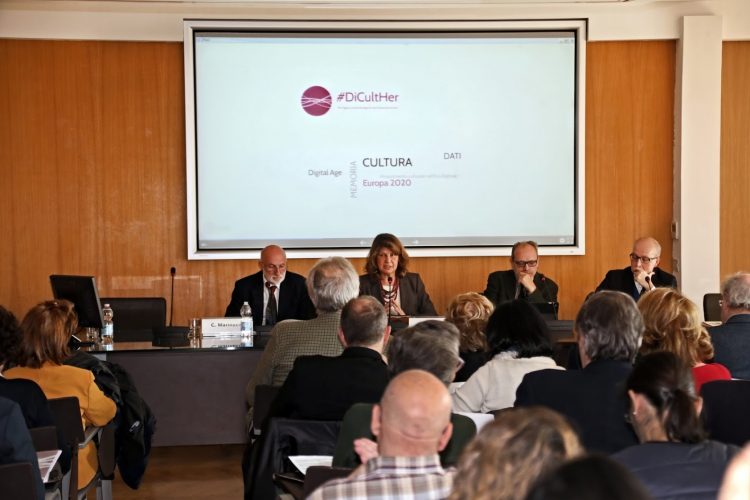 On 30 January 2017, h. 10-14, in Rome at Associazione Civita, Digital Cultural Heritage, Arts & Humanities School (DiCultHer) education network presented the new activities focused on engagement of youth with cultural heritage.
In particular:
a) the results of the public online consultation about intangible cultural heritage, collected with an online questionnaire addressed to the education sector. The questionnaire was accessible until the end of 2016, when all the contributions will be taken into consideration for the preparation of a Position paper aimed at supporting the Motion for a Resolution of the Council of Europe Assembly tabled by Sen. Paolo Corsini.
b) presentation of the second edition for the Digital Cultures Week "Antonio Ruberti", to take place on 3-9 April 2017.
c) presentation of the second edition of the national contest "I giovani co-creano cultura digitale"
d) development for the guidelines on work-related learning in the field of cultural heritage for high schools.
It was a great occasion of discussion for the development of a integrated system of education about cultural heritage, where the young generation has a key role, also thanks to the use of digital technologies.  Many participants animated the meeting, particularly dr. Silvia Costa, European Parliament, Flavia Piccoli Nardelli, President of the Culture Commission at the Italian parliament; Germano Paini, President of DiCultHer e Responsible for UNITO project "Innovation and Competitivity"; Gilberto Corbellini, President of Foundation Antonio Ruberti; former Ministry for Education Francesco Profumo and other representatives of academia, research, associations and institutions operating in the field of cultural heritage, education and innovation.
More information on DiCultHer: http://www.diculther.eu/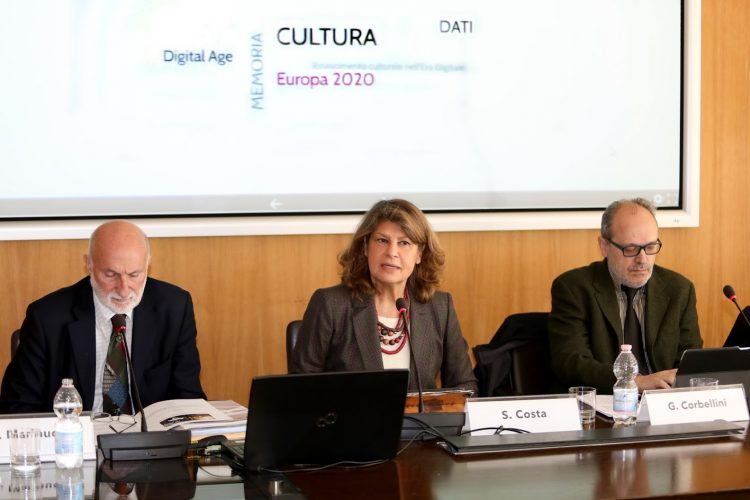 ITALIAN LANGUAGE
Il 30 gennaio 2017, dalle ore 10 alle ore 14, presso la sede dell'Associazione Civita in Roma, Piazza Venezia, 11, verranno presentate le attività DiCultHer centrate sull'engagement delle fasce giovanili  sul patrimonio culturale.
In particolare:
a) i risultati della Consultazione pubblica sul patrimonio culturale immateriale che ha coinvolto il mondo dell'istruzione attraverso il questionario on line
b) presentazione della seconda edizione della Settimana delle Culture Digitali (3-9 aprile 2017) "Antonio Ruberti"
c) presentazione della seconda edizione concorso nazionale "I giovani co-creano cultura digitale"  di cui alla relativa circolare MIUR
d) stato di avanzamento  della redazione delle  Linee Guida per iniziative di Alternanza Scuola Lavoro" nel settore del Patrimonio Culturale
L'incontro è stata una importante occasione di confronto volto alla creazione di un sistema di formazione ed educazione al patrimonio culturale che vede i giovani come protagonisti, anche attraverso un uso consapevole ed innovativo del digitale. Numerosa la platea dei partecipanti, tra i quali Silvia Costa, Commissione Cultura del Parlamento Europeo; Flavia Piccoli Nardelli, Presidente Commissione Cultura della Camera dei Deputati; Germano Paini, Presidenza DiCultHer e Responsabile del Progetto UNITO "Innovazione e Competitività"; Gilberto Corbellini, Presidente Fondazione Antonio Ruberti; l'ex Ministro dell'Istruzione Francesco Profumo e numerose personalità del mondo accademico e della cultura, rappresentanti di associazioni, istituzioni, imprese che operano nel settore dei Beni Culturali, della formazione e dell'innovazione.
Informazioni su DiCultHer: http://www.diculther.eu/