deviantART is the world's largest online community for artists and art enthusiasts. Created to entertain, inspire and empower artists and art lovers, deviantART features an extensive and evolving platform used to exhibit, promote and discover art and interact with other members within the online community.
Anyone in the world can join the community, create a page and display original art works, ranging from traditional media, such as painting and sculpture, to digital art, pixel art, films and anime, 3d animations, fashion photography, literature and poetry.
As the largest aggregator of creative talent online, deviantART helps artists from all over the globe by providing them with all the tools they need to display, market, offer and receive critical feedback about their work – completely free of charge.
USER STATS:
61 million unique visitors a month
19 million registered members
12,600 daily new members
2.5 million monthly page views
140,000 daily uploads across hundreds of genres
197 million total uploads (the so called "deviations")
1.5 million daily comments
Any user is allowed to explore over 100 million original works of art, browsing through thousands of art categories from anime and body art to poetry and impressionist oil painting.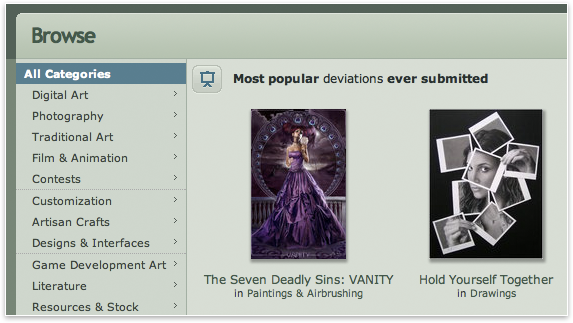 Interactivity and customized access are of course at the basis of the users' profiles. User can get instant updates from friends and favorite artists, and engage with others by commenting on their artwork and profile pages and joining live chats with other artists and art lovers.
Artists or would-be artists have the possibility to exhibit their own artwork to an audience of over millions of members, create galleries, and build a fan base. Also it is possible to create a professional portfolio for consideration by potential employers, art schools, or clients.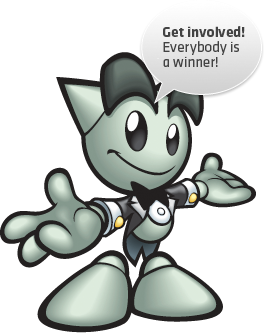 Communication, collaboration and mutual learning from artists from over 190 countries represents another crucial point of the community: the critical feedback on somebody's works come from other artists and art lovers; moreover, deviantART provides a wide collection of tutorials about artistic techniques, from introductory Photoshop to advanced 3D modeling. Any user can also participate in exclusive sponsored art contests with prizes.
There is also a section for e-commerce, with dedicate services  that help the artists with handling all the printing, framing, shipping and fulfillment of prints, posters and canvases. Further the prints, users can also buy exclusive artist-designed apparel and other products.
deviantArt: where Art meets application