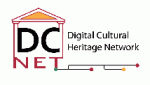 DC-NET – Digital Cultural heritage NETwork is an ERA-NET (European Research Area Network) project, financed by the European Commission under the e-Infrastructure – Capacities Programme of the FP7.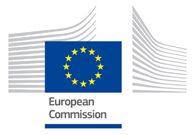 The DC-NET project started on the 1st of December 2009 and will last 2 years, until December 2011.
Video from DC-NET Final Conference: "The structure of the DC-NET project". Dr. Antonella Fresa, DC-Net Technical Coordinator.
The main objective of the DC-NET project is to develop and to strengthen the coordination among the European countries of public research programmes in the sector of the digital cultural heritage. The project will contribute to the integration of the research capacities of the participant member states, will identify their communalities and will valorise existing programmes and projects in order to initiate the deployment of a wide and comprehensive European e-Infrastructure that will increase the research capacities of the digital cultural heritage community.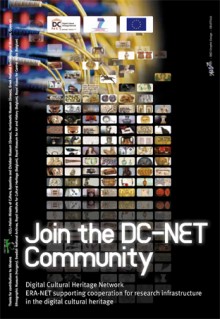 The DC-NET project will contribute to the coordination of coordinate the research priorities of accessing of e-Infrastructures by the Ministries of Culture, their Agencies and other cultural bodies (museums, libraries, archives, audiovisual, archaeological sites, etc.) across Europe in the area of the eInfrastructures targeted to the digital cultural heritage. Eight governments and agencies will agree a set of common priorities for digital cultural heritage research and will work with e-Infrastructures providers to identify how best to carry out this research using the National Research and Education Networks. The project will coordinate the manner in which cultural actors can and should engage with national and European e-Infrastructures to generate innovative services, tools and data sets to support the multidisciplinary research of multidisciplinary communities. A programme of seminars, workshops, meetings and conferences will involve all the relevant stakeholders. A plan of joint activities for e-Infrastructure-enabled research in the sector of digital cultural heritage will be generated and the joint activities will be initiated.
Linked documents:
*zipped folder
Contacts
Coordinator:
ICCU Istituto Centrale per il Catalogo Unico delle Biblioteche italiane
viale Castro Pretorio, 105
00185 Roma, Italy
tel. + 39 06 49210427
fax +39 06 4959302
Project Manager: Rossella Caffo (rosa.caffo@beniculturali.it)
Technical Coordinator: Antonella Fresa (fresa@promoter.it)
Project email address:
info@dc-net.org
Project website:
http://www.dc-net.org
News from the project:
Error: Feed has an error or is not valid.
Partners
Italy
Istituto Centrale per il Catalogo Unico delle biblioteche italiane e per le informazioni bibliografiche of the Italian Ministry of Culture
Belgium
Federal Science Policy Office – Scientific and Technical Information Service
Estonia
Eesti Vabariigi Kultuuriministeerium – Estonian Ministry of Culture
France
Ministère de la Culture e la Communication – Département de la Recherche de l'Enseignement supérieur et de la Technologie – French Ministry of Culture
Greece
Hellenic Ministry of Culture
Hungary
Oktatási Kulturális Minisztérium – Ministry of Education and Culture
Slovenia
Ministrstvo za Kulturo – Slovenia Ministry of Culture
Sweden
Kulturdepartementet Swedish Ministry of Culture, represented by the National Archive
Latvia
Valsts agentura "Kulturas informacijas sistemas"