Join us at The Banff Centre on November 27 – 30, 2014 for a conversation about radical possibility.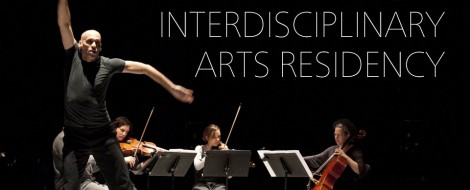 Convergence is an arts summit dedicated to exploring the ways that arts practices intersect with each other and with technology in a complex physical and social ecology. The summit will explore what happens when contemporary professional practices in all forms of music, visual and digital art, film, theatre, dance, literature or interdisciplinary arts cross-pollinate with emerging production and dissemination technologies.
New creative tools lead to new creative practices and in today's accelerated culture of digital communication a vast number of artists are working in ways that cut across and reconfigure disciplinary boundaries while engaging deeply with proliferating technological frameworks.
We explore these convergences along two axes:
Digital Technology and the Arts: In the transition to the digital age, we have seen major shifts in artistic practice – new production tools are assimilated, discarded and reinvented; communications infrastructure changes the way that art is made and experienced; increased access and mobility allow artists to create and market work in ways that are nimble and ever-changing, leading to creative entrepreneurship that directly links artists to audiences, bypassing older institutional frameworks.
Interdisciplinary Evolution: We look at interdisciplinary arts through the lens of technological and social change, asking how these practices evolve with the tools of creation and communication. Our definition of interdisciplinary is radical, meaning not only work across artistic genres but also creative work that is embedded in other fields: art that draws on a scientific framework; new creative practices that have implications for the commercial cultural industries, global politics, business and communications; art that redefines the relationship between artist and public, engaging "non-artist" demographics in new ways, so individuals embedded in living communities and social networks are co-creators in works of art.
Convergence is an opportunity to explore how these creative and technological shifts are mutually reinforcing and transformative. At Convergence, we ask:
How does technology act as a "universal solvent," encouraging the dissolution of boundaries between artistic disciplines and between the arts and society?
How are the tools of digital production and communication catalyzing new creative practices? Do changing technologies enhance or undermine existing arts practices?
How do artists unlock potential in technology through creative, critical, and/or ethical approaches to digital culture?
Is interdisciplinarity the "new normal" in the arts, and how is technology implicated in the evolution of arts practices?

We would like to thank the Canada Council for the Arts for their collaboration in the organization of this event.
For more information visit: http://www.banffcentre.ca/programs/convergence-arts-conference/