Connecting cities urban media symposium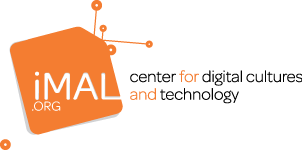 In the framework of the European project Connecting Cities: Participatory City 2014, iMAL organises an Urban Media Lab masterclass.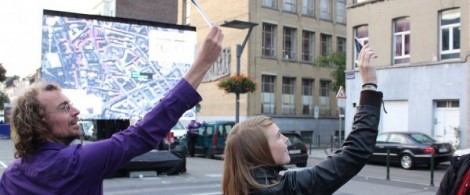 To first enrich the thinking and open new perspectives, renowned researchers and artists were invited for discussing various aspects of urban media during a two days symposium. The symposium is free and open to the public. Due to the limited amount of seat, registration is highly recommended!




This symposium will serve as an introduction to an intensive six days workshop led by artists Ali Momeni & Luciano Pinna, where selected participants will produce artworks that explore new forms of urban participation, using existing mobile technologies and custom DIY devices.




Finally, at the end of the workshop, join the organisers on June 20 & 21 in the public space around iMAL to experience the projects produced by the artists!




During two days, artists, researchers and thinkers will share their experience and thoughts about urban media and interventions, the smart city and other techno-urban utopias, participation and engagement of citizens, urban devices and interfaces, augmented reality...


Schedule:



Friday 13 June



10:00 – 13:00

Katía Truijen: Urban Dialogues. Media Interventions as Assembling Devices

Niels Wouters: Media in Public Space: Towards Bottom-Up Strategies

Tobias Revell: Designed Conflict Territories

13:00 – 14:30 Lunch

14:30 – 18:00

Nanna Verhoeff: Below the Surface: Criticality in Cultural Interfaces

Martijn de Waal

Mark Shepard: Sentient Urbanism



Saturday 14 June



10:00 – 13:00 Michael Smyth, Ali Momeni, Sander Veenhof

13:00 – 14:30 Lunch



For more information click here!




Register now!