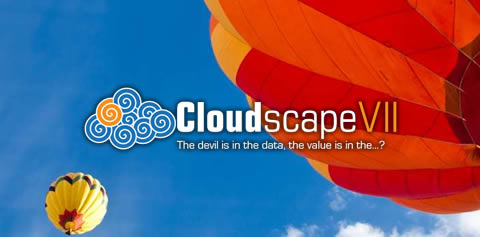 Cloud computing, big data and the future internet offers lots of new ways for businesses to stay ahead of their game but innovation is moving at a very fast pace. This innovation is at risk from cyberattacks, which are happening on an agile basis. A key theme of Cloudscape is charting a common course of action on cyber security, by finding agreement on what makes cloud services trusted and secure in an increasingly mobile world.
Big data and the Internet of Things (IoT) are also high on the agenda with time to value and time to embrace becoming increasingly important. Cloudscape VII will help identify and act on fast-moving, valuable data in real time.
High-profile speakers from organisations like AON, CERN, CloudSigma, EC DG CONNECT, EIT ICT Labs, IBM, IDC, Microsoft, NIST, Strategic Blue and IoT start-ups like SenseWaves and ThingMUSE.
For further information visit the Conference website.