by Lucia Ruggiero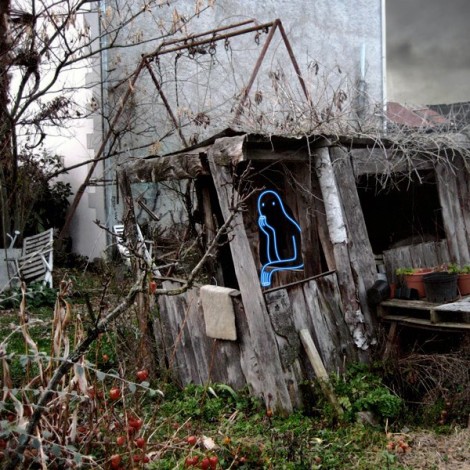 French artist and illustrator Celine Artigau has revealed a new body of photography work which sets itself apart from her usual work in illustration. Her new collection of photography features urban scenes in her hometown, Paris, which she then manipulates using computer software to include imaginary friends from her childhood.
The urban views photographed may appear random or typical to most viewers, but hold a special value to the artist.
"These luminous characters are the souls of these places and ghosts of my childhood. They are like some lonely abandoned imaginary friends that still follow me and haunt my life."
Here, digital art and editing reveals its capability to combine the very real and everyday, through photography, with what lives inside our heads throughout our lives.
It is the mixture of a conventional contemporary art form such as photography and a digital editing software which makes the work so unique.
The beauty lies in the simplicity of the digital editing; the animated images of Artigau's childhood are merely luminous outlines, sometimes projecting a light, perhaps suggesting the sense of loss of her childhood the artist experiences when she finds herself in the urban scenes which she associates with her past. Above all, this body of work shows us that digital art does not demand complexity and complicated use of digital software to be powerful and effective.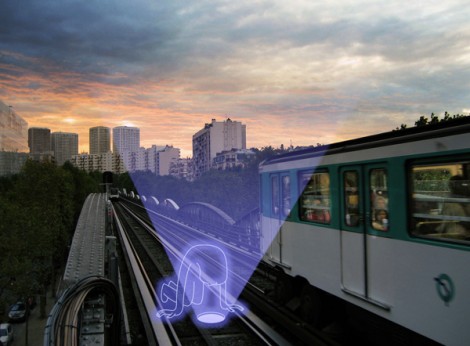 Celine Artigau has a blog which she regularly updates with her new illustrations.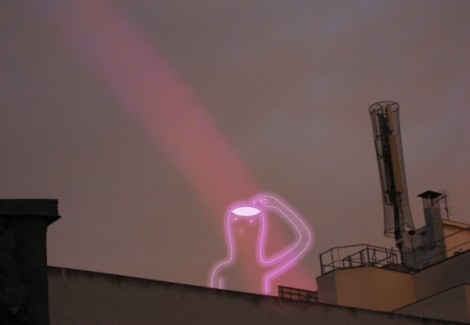 Further information:
An interview to Celine: http://apeonthemoon.com/2009/10/04/les-fantomes-of-celine-artigau/
Hi Fructose article: learn more about this collection here
Celine Artgau's blog: http://celineartigau.com/100795/923450/-/seuls-