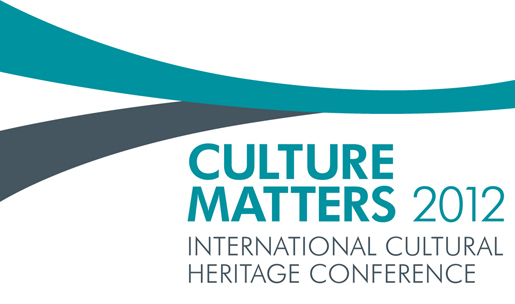 The partners in SHAPING 24, a cultural tourism initiative between Norwich Heritage Economic and Regeneration Trust (HEART) in the UK and Stad Gent in Belgium, would like to introduce their first international cultural heritage conference:
Culture Matters 2012: Capturing the social and economic value of cultural heritage: Perspectives and projects from across Europe
Can cultural heritage improve cities and regions? Can it boost the educational and life prospects of citizens? Does it have a role to play in urban regeneration? The answer to all these questions is a resounding yes. And at a time of economic austerity and funding constraints, creative cities and cultural leaders are finding new ways to work together, to explore opportunities and to turn ideas into reality.
Part of the conference will focus specifically on how technological developments can be used to help increase the social and economic value of cultural heritage:
What are the key technological innovations which have useful applications for the sector?
Gimmick or gold dust – how can practitioners identify what technological developments create real impact and help organisations meet their objectives?
How is new technology being used creatively to improve the visitor experience and engage new audiences?
Can innovative technology be used effectively for a modest budget or does it always require a substantial investment?
How do you future-proof investment in technology and avoid it becoming obsolete?
Information about the conference and the call for papers can be found in the attached flyer: conference flyer (244 KB)
This international conference will bring together professionals from the cultural heritage community and beyond to look at the social and economic value of heritage. The programme will be available very soon andwill include:
high-profile, thought-provoking speakers
case studies of innovative projects and organisations from across Europe
seminars and round table discussions
opportunities for professional development, future partnerships and sharing of ideas
demonstrations of digital developments and applications
special access to Norwich's most outstanding historic buildings
exciting cultural activities, exhibitions and entertainment
Please visit the conference website: http://www.shaping24.eu/conference
HEART Norwich Heritage Economic and Regeneration Trust website: http://www.heritagecity.org