Article by Lucia Ruggiero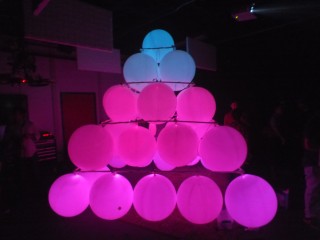 The California Institute of the Arts' annual Digital Arts an Technology Expo, which is held on 8th May 2014, is set to showcase some of the most creative concepts for digital art this year. Many have cited the event as one of the best ways to gain access to upcoming trends in the digital world, due to the fact that the work showcased includes prototypes made by digital art students at the university. The Associate Dean for Research and Development in Digital Arts, Ajay Kapur, has suggested that the creativity being shared and developed on campus is evidence of a breakdown between the engineering and art world. This is as the two disciplines have been working together to develop concepts that stand somewhere between technological development and artistic creativity. The event will also include lectures from digital academics and experts from other universities located around the world.
One of the pieces that has demanded the attention of audiences and the press is the 'Light Temple'. This pyramid of lights combines sound and entire spectrum of colours in what is an interactive and mesmerising light display. Many of the projects also work with existing applications and devices to enhance their capabilities further, within the realms of animation, motion graphics and augmented realities to name but a few.
More information: http://www.newswise.com/articles/experience-the-fusion-of-art-science-and-engineering-at-calarts-digital-arts-and-technology-expo-on-may-8-2014
YouTube video on Expo:

(Photo: 'Light Temple' David Howe and Jonathan Becker).