Within the framework of FIcontent and in collaboration with Barcelona the Lab, the 15th of March took place in Barcelona a hackathon focused on creating augmented reality games.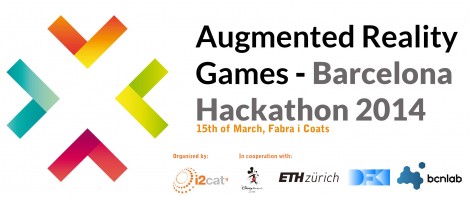 The Augmented Reality Games – Barcelona Hackathon was one-day activity that brought together a group of developers and creatives to create, in a funny way, augmented reality applications.
Participants could participate in one or a combination of the four challenges that were presented on the hackathon website. At the end of the day, participants had the opportunity to carry out a presentation of their applications and compete for one of three cash prizes.
During the hackathon it was offered drinks and food to keep pace.

The hackathon was open to anyone and registration was free. The only condition was to form teams of 2 to 4 people and bring one's own laptop (and mobile devices if considered necessary). The deadline for registration was the 13th of March 2014 at 17:00.
This activity took place within the framework of FIcontent and was supported and funded by the European Commission and the FI-PPP program.
View the article published on the RICHES website