ELAG (European Library Automation Group) is Europe's premier conference that focuses on the application of Information Technology in libraries and documentation centers.
The 41st International ELAG Conference main theme is "Automation: The Internet of Things".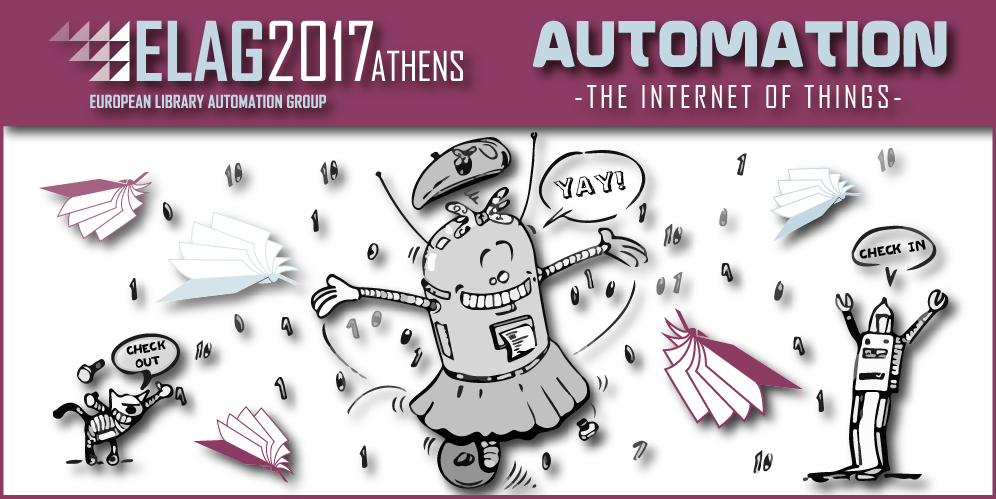 Subsequently, the ELAG Conference Committee invited proposals for presentations, workshops and bootcamps to be made at the next ELAG Annual conference in Athens, Greece, June 6-9, 2017.
Information on Conference topics for proposal submission (deadline was on 5th February) are available here: Themes and sub-themes for proposals
Website: http://elag2017.org/