Bill Gate's idea of digitising art for display in the home has been made a reality, thanks to a new Android and iPhone app that allows users to select, view and change the artwork they put up in their homes.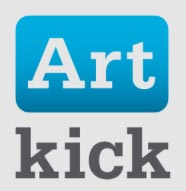 Artkick works through searching for art pieces available on the Internet and the possibility for viewers to upload their own. Much like apps dedicated to music, such as Soundcloud, Spotify and 8tracks, people can create art 'playlists', categorising artwork according to era, art movement or personal taste.
While Bill Gates built enormous screens to display artwork digitally in the late 1980s, the idea was not commercialised because of the absence of HD media and the Internet in the digital market. But with Artkick's use of apps and internet-technology, Gates' concept has finally become economical and practical. Televisions with Internet access can display artwork from an art database, allowing users to change what they have on-show in their homes whenever they like. Sheldon Laube, the founder of Artkick, emphasises this point in the marketing of the app, "Now people can change the art whenever they want", as artwork and its display has always been seen as static and timeless. However, will the possibility of changing artwork, through its digital format, become an attractive idea to art collectors? Or is Artkick more appealing to those who are less willing to spend money on artwork? Gates' idea was partially influenced by the fact that digital artwork was not as widely recognised as it is today, hence the use of his digital screens to display fine art.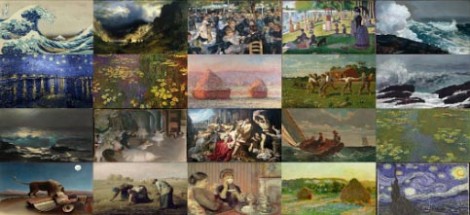 Perhaps Artkick should also reflect this change. Digital screens in the home could be used not only to show static, fine art, but also to display digital pieces that take full advantage of advancements in technology in the creation of dynamic, interactive pieces.
More information at: http://upstart.bizjournals.com/companies/startups/2014/01/23/artkick-brings-gates-art-tech-to-life.html?page=all
(Photos: Screen shots of Artkick website and app description, 24.01.14)