Article by Lucia Ruggiero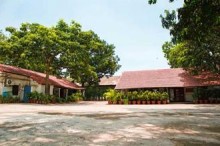 Various art residencies in India are giving digital, new media and contemporary artists the opportunity to create original work away from the pressures of galleries, auctions and market relations. Khoj, in the Kherki village in south Delhi is a place where, over the past few years, artists in residence have produced some of their most innovative and engaging work. Artists ranging from the extremely renowned, like Subodh Gupta, to the Italian artist Leone Contini, have worked within Khoj's parameters to come up with something truly different in the digital arts' world.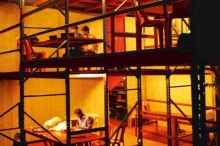 Other new art residencies such as, 'What about art?' and 'Space 118' in south India have also been launched, and each comes with its own unique vision about artistic creation and encouraging innovation.
Khoj's vision is to provide a space for contemporary artists from Asia, Africa and the Middle East.
Jaaga has also hosted many residencies, some of which involve digital artistic creation and notably, a digital crafting residency entitled 'Digital Hampi Crafts Project'. Jaaga in Bangalore focuses particularly on bringing together artists who work with digital media and technology. We could even see these art residencies, particularly those that work with digital media, as organic 'hackathons', as creatives get together to produce something new and innovative.
More information:
http://www.livemint.com/Leisure/DOtD54iCMPFZPz5GROPcAK/Art–Room-with-a-view.html
(Photos of Jaaga and Space 118: from Livemint.com)