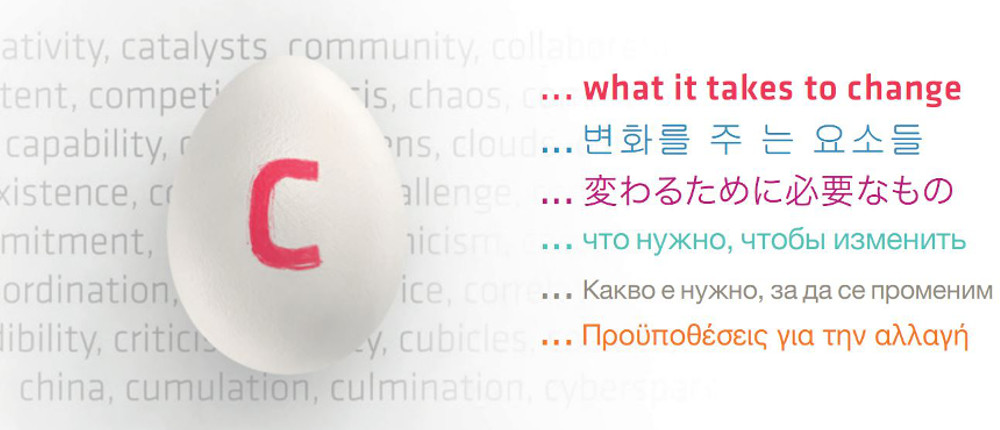 The 2014 Ars Electronica Festival is set for September 4-8.

This year's theme is "C … what it takes to change" an inquiry into the prerequisites and framework conditions necessary to enable social innovation and renewal to emerge and make an impact. The focus will be on art as catalyst. The in-depth elaborations, lively discussions and bold provocations will feature, as usual, artists, scholars and scientists from all over the world—renowned intellectuals confronted by young contrarians, top experts encountering interested laypersons, the pioneers of the Digital Revolution face to face with the shooting stars of today's media art scene. From September 4th to 8th, Ars Electronica will once again be a setting for reciprocal exchange and networking, a one-of-a-kind forum in which perspectives and opinions are negotiated and presented in the form of speeches, artistic installations, performances and interventions.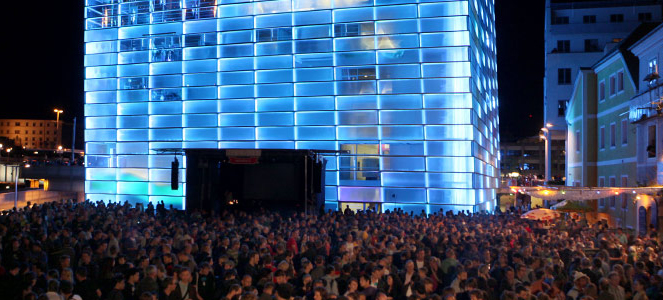 Knowledge, creativity, ideas: the raw materials of the future. Yeah, OK, granted! This undeniable insight has been making the rounds for quite a while now, and opinion leaders in politics and business are only too eager to hop on the bandwagon. Everyone's for creativity, everybody calls for a better trained staff, and all want to profit from new ideas. So far, so good! But who's prepared to contribute to this? Who understands that these raw materials don't have to be depleted, they have to be maximized; that they can't be harvested, they can only be invested? Only when we grasp the workings of the ecosystem of creativity and innovation, when we respect it and provide it with sufficient nourishment, only then can we hope to profit from it.
Creativity and innovation don't just appear out of the blue, and they resist being conjured up, no matter how clever the design thinking and strategic innovation management methods implemented to bring them forth. Interdisciplinarity can't mean that lots of people share the same pie and everybody gets a slice; rather, that together they bake a cake into which everyone has input a piece. Common knowledge? Of course it is! But then again, maybe you need to spend some time chatting with CEOs, R&D execs, marketing directors, cultural managers and policymakers.
The programme of the meeting is available here.
More information here.