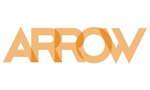 ARROW Plus is a Best Practice Network selected under the ICT Policy Support Programme (ICT PSP).
ARROW stands for Accessible Registries of Rights Information and Orphan Works towards Europeana. The project aims at providing interested stakeholders with the information required to clarify the rights status of orphan and out-of-print works, so they can be cleared for digitisation and made available to the public. It is a public-private partnership involving in a single initiative representatives of all stakeholders in the book value chain, who are contributing to the project in order to establish systems for the exchange of rights data, the creation of a registry of orphan works and out-of-print works as well as a network of rights clearance mechanisms to underpin the digital library initiative.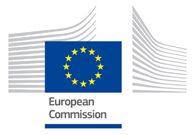 The resulting rights information infrastructure will facilitate the search for rightholders and the identification of public domain works, orphan works, out-of-print works and other copyrighted works, thus contributing to the release of in-copyright works for digitisation. Although inevitably the system will be based on specific use-cases, it will envisage from the beginning a full European perspective.
Contact
Associazione Italiana Editori (Project Leader)
Corso di Porta Romana 108
20122 Milano, Italy
Tel +39 (02) 89280800
Project email address:
arrow@aie.it
Project website:
http://www.arrow-net.eu
News from the project:
Error: Feed has an error or is not valid.
Partners
Libraries
Contracting Partners
National Documentation Centre/National Hellenic Research Foundation (EKT/NHRF)
Istituto Centrale per il Catalogo Unico delle biblioteche italiane e per le informazioni bibliografiche (ICCU)
National Library of the Netherlands
University and Regional Library of Tyrol
Associated Partners
Bibliothèque nationale de France (BnF)
St Cyril and Methodius National Library
Publishers Associations
Contracting Partners
Associazione Italiana Editori
Publishers and Booksellers Portuguese Association (APEL)
Book.be
HPBA – Hungarian Publishers' and Booksellers' Association
Latvian Book Guild
Lithuanian Publisher Association (LLA)
Associated Partners
Latvian Bookseller's Association (LBA)
Reproduction Rights Organisations
Contracting Partners
Centro Español de Derechos Reprográficos
Irish Copyright Licensing Agency
OSDEL
Polska Książka
Associated Partners
Copydan Writing
Kopiosto Copyright Society
Collecting Societies representing Authors
Contracting Partners
The Maison des Auteurs
International Organisations
Contracting Partners
CEPIC
EDItEUR
European Visual Artists (EVA)
EWC
Federation of European Publishers (FEP)
IFRRO
Associated Partners
Conference of European National Librarians (CENL)
The European Library
Europeana Foundation
Technology Developers
Contracting Partners
BeeNear
CIELA
CINECA
Di-Tech
ISBN Agency
Contracting Partners
MVB