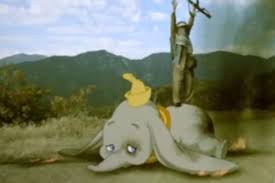 Two days ago, perhaps the only artist to turn graffiti into a credible and widely accepted art form, while maintaining a controversial social commentary and his anonymity, released his first Youtube video. Banksy, who is currently on a month long trip to New York, released what is perhaps his first use of digital social media to produce artwork. Since the evolution of graffiti as a style of expression in popular culture, from the start of the Hip Hop movement in the U.S., it has provided a critical social commentary on injustice and dominant worldviews. Banksy's pieces have, in the past years, gained such critical acclaim that his work started to be 'stolen' from the sides of buildings where he had created a piece, as they were worth so much money. This thrust into the public sphere Banksy has gained as an artist, without so much as revealing his face, has been responsible for a huge change in attitudes to graffiti art internationally.
With this in mind, Banksy's choice to create a Youtube video suggests that the internet and new media, especially social media networks, offer a similar space for controversial subject matter, in the same way that an urban space might. Overnight the video had over 1 million views, and so the piece was likely to have been watched and shared by more people than if it had been created on a wall.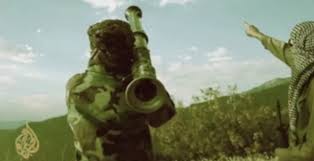 Though this piece cannot be named 'graffiti', it operates in a similar way, if we take internet pages to be virtual 'walls' where anyone can make their mark in front of millions of public viewers. The piece Banksy uploaded, 'Rebel Rocket Attack', shows what seems to be a Middle Eastern rebel attack using a rocket to hit a drone in the sky. When the object in the sky falls to the ground, it's not a drone, but a cartoon overlay of Dumbo the elephant. As with many of Banksy's graffiti pieces, the implicit message of this piece is not completely clear, but the controversy of mimicking and parodying conflict between U.S. and European military action and the Middle East makes a powerful impact. The elephant could resemble 'the elephant in the room', the silence of European and especially U.S. governments on what is actually happening in the Middle East, and their efforts to stop leaks of information. Most newspapers have interpreted the piece as a satire of conflict in Syria. Whatever the message is, Banksy's use of video and Youtube shows the space for provocative political discourses that social media can provide for any artist who dares.
[VIDEO: 'Rebel Rocket Attack']

Official Banksy Website:
www.banksy.co.uk
(Photos: Screen shots from Banksy's 'Rebel Rocket Attack' and Banksy 'Exit through the Gift Shop')