On the 14th – 17th November 2013, in Paestum (Salerno), on the occasion of the Mediterranean Expo of Archaeological Tourism (BMTA), is being held Archeovirtual, the largest international exhibition of virtual and robotic reality applied to cultural heritage. Started in the 2006, the event has been organized every year by the Italian National Research Council (CNR) in collaboration with V-Must, the Virtual Museum Transnational Network. Thanks to its success, from 28th of October to the 1st of November 2013, Archeovirtual will also take part in Digital Heritage, the largest international scientific event on digital heritage being held in Marseille, the 2013 European Capital of Culture.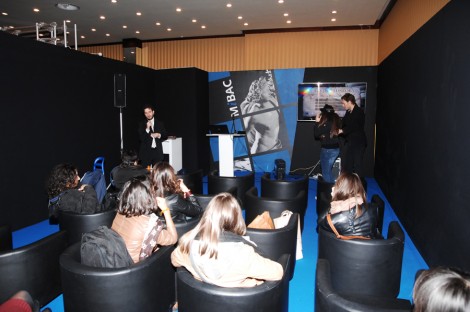 In Paestum, the most advanced technologies meet the archeology world in an exciting gallery which will catapult the thousands of visitors into the ancient time. Archeovirtual presents high-emotional-impact applications which enable a real immersion in the past; moreover it shows international-awards-winning digital art examples and discloses very interesting experimental technologies entering our life in the next decades.
During the Workshop on Saturday 16th, at 9.30 am, the attendees will discuss the topic "The Future's Museum", centred on the problem of museum communication.
Since the beginnings, museum communication is based on a paradox: on the one hand is born as a try to open the past's secrets to the contemporaries, with a popular vocation; on the other hand, mostly after Winckelmann, the birth of an Antiquity Science starts a cultured discipline and so an exclusive and discriminating dimension. Museums continue to be opened to everybody, but their message can be fully understood by the élite only. The information given by the museum are often minimal, and presuppose a framework of pre-existing knowledge in the visitor.
So the same informational content has a different effect on people with a different cultural baggage: in the expert arouses satisfaction, in the non-expert accentuates the detachment from a past which doesn't give him cultural nor emotional inputs. Yet, the desire to understand and to recover the past is universal humanity's heritage. That's why the future's museum has to reset this dichotomy and to strengthen the perceptual involvement, through an emotional narration.
For more information:
http://www.borsaturismoarcheologico.it/archeovirtual/
press release – PDF