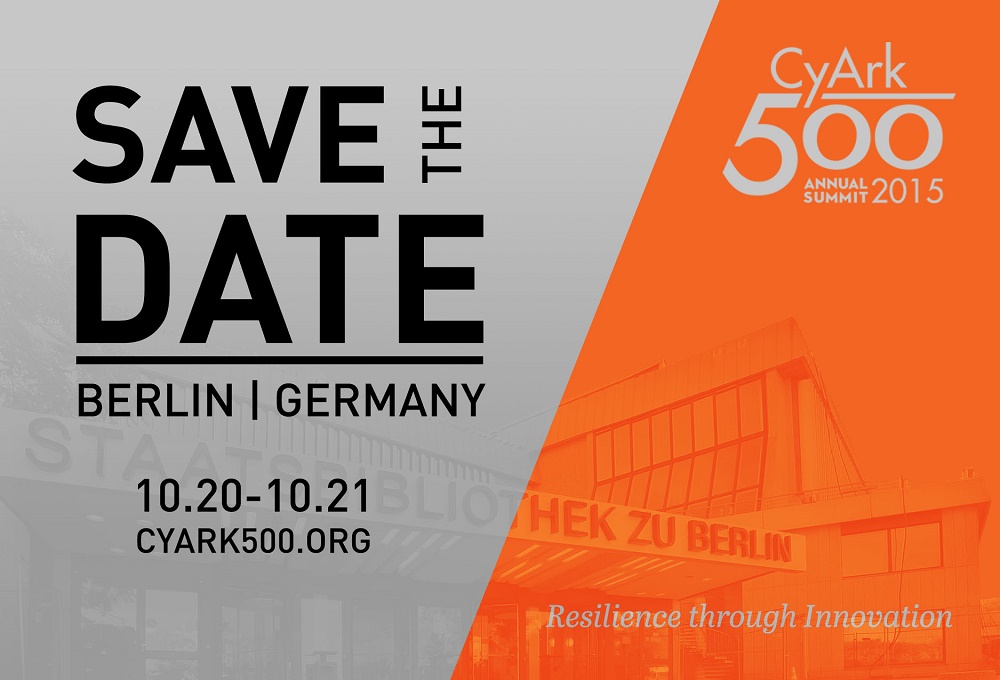 Join CyArk and its global network of partners to discuss the state of heritage preservation world-wide and the impact of existing and emerging technologies for data capture and dissemination.
The CyArk 500 Annual Summit is an international event held to advance the goals of the CyArk 500 Challenge, CyArk's initiative to digitally preserve 500 cultural heritage sites within five years. In recognition of the global scale of this programme, the event is held in a different capitol city each year. In 2015, the Annual Summit will be hosted in Berlin, Germany, at the Staatsbibliothek zu Berlin.
In response to the recent natural and intentional destruction of cultural heritage sites around the world, the organising theme of the CyArk 500 Annual Summit is Resilience through Innovation: Countering escalating threats to our cultural heritage by rethinking preservation through digital technology.
Join CyArk as they discuss the needs of the heritage and museums worlds and how heritage is managed at a global scale with representatives from ministries of Germany, Italy, Japan, Mexico, Canada, Iraq, Pakistan, Kenya and Thailand among others alongside members of the CyArk 500 Advisory Council.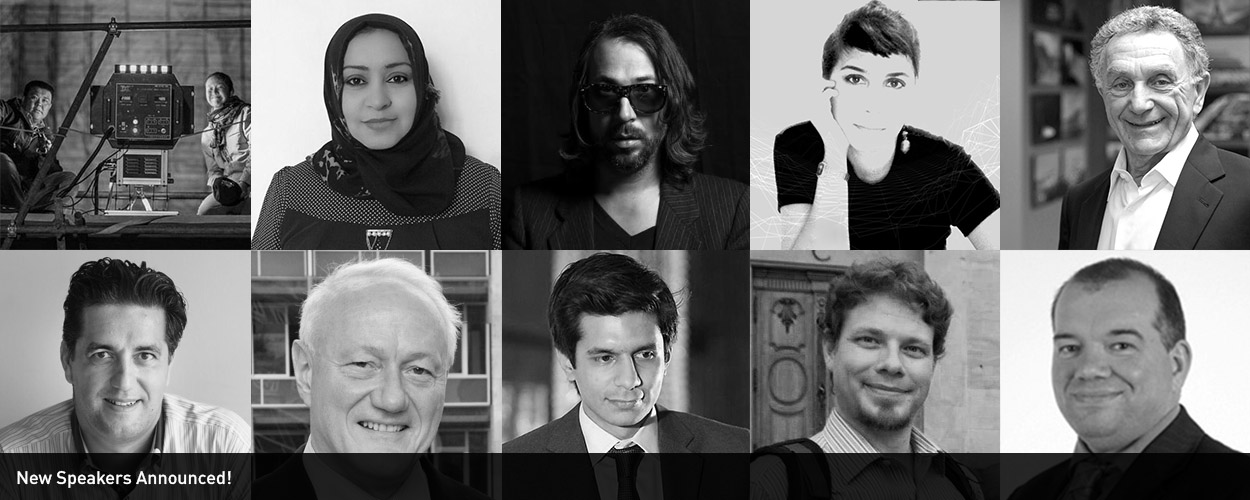 The CyArk 500 Annual Summit brings together global leaders in support of advancing technology for heritage preservation. This two-day conference is designed to expose attendees to insightful talks and presentations at the intersection of culture and technology. Highlights include:
How does a national heritage agency make use of 3D tech? Dr David Mitchell of Historic Scotland will discuss their use of 3D scanning including crisis-deployment
How do you crowd source heritage? Matthew Vincent will be speaking about Project Mosul

and the efforts to reconstruct lost artifacts from community contributed images

How do you provide first aid to cultural heritage after natural disasters? Rohit Jigyasu will be speaking on the subject of the Nepal earthquake

and the cultural heritage response

The museum of the future: Listen to

Ars Electronica

speak about how to transform a museum space into the Mayan jungle or a neolithic landscape

How VR/ AR will change our world: Watch Adrian Ferrier from Trimble-Hololens

present on the applications for VR/ AR in our daily lives

Meet the team from Obsura Digital who are Projecting Change

for global issues through work like turning the Empire State Building into a screen for endangered wildlife

First Ever Technology Showcase session during which CyArk partners will unveil the latest in reality capture, archiving and data storage technologies

Hosted meals, breaks and a drinks reception allows amply time to connect with new colleagues, see the latest technology in the exhibition space and engage in discussions on how you can impact the preservation of cultural heritage.
A full programme and list of speakers is now available.
Register now at cyark500.org to save your spot at the premier event for 3D cultural heritage. Email the event organiser Makenna.murray@cyark.org for more information.
We look forward to seeing you there!
Digital Meets Culture is CyArk's media partner.