Animation Lights is an interdisciplinary learning project that involves two schools: ISIA Firenze, Higher Institute for Artistic Industries, a state school at University-level that is included in the Institutes for Higher Artistic Training and International School of Comics in Florence, a school dedicated to the languages of animations and comics.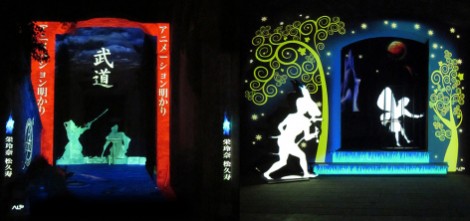 The project was born with an experiment made during Fiabesque, the City of Fairy Tales, an event dedicated to the fairy world to get involved with theatre, music, festival, animation, during Christmas holiday in Peccioli, a small town in the middle of Tuscany.
The event, born in 2004, is grown through many European contacts, thanks to collaborations and meetings.
The scene lights that characterized the Fiabesque stage, was projecting and rethinking through the new technologies. In particular, the contact with the Glow, light festival in Eindhoven, Holland, gave new input to the project.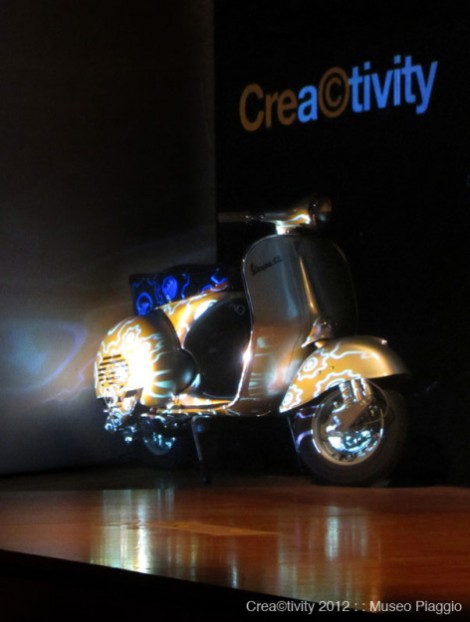 The use of special tools (architectural projectors, gobos, and a huge light plot) and digital technology allow to design wonderful artistic experiences.
Recently, Animation Lights Project was also committed to design lights and videoprojections for the Creactivity event at Museo Piaggio, and at Renaissance Tuscany Il Ciocco Resort cooperated to a new production: [Light]ness of a journey – a trip around the world, composed by sounds, lights, dance performances, projections and old movies.
Colle di Pan. Miti di effimera luce was a 2011 project that allowed the students of this special course to work closely with artistic professionals in the realization of light installations, where digital images, scene lights, cut-outs and other inventions let in the magic at La Piazzetta di Pancole agriturism.
The meeting of Max Pinucci, Fiabesque Art Director and Silvano Mezzatesta, teacher from International School of Comics in Florence, has created new ideas and new co-operations. A selected group of students will work to realize ambitious and no conventional projects, where the languages of the animations combined with new technologies and digital tools are the show and the entertainment itself.

Learn more:
The project (italian language): http://animationlights.wordpress.com/ 
ISIA school in Florence (italian language): http://www.isiadesign.fi.it/
Glow Light festival: http://www.gloweindhoven.nl/website/glow/glow.php?gshow=order&eventId=7&Curr=1&action=home&lId=2