The Europeana network is preparing an action for supporting re-use of digital cultural heritage material in education. In the Europeana AGM 2016 in Riga there was a dedicated Chef's table on match funding (presentation available HERE) where the call was announced.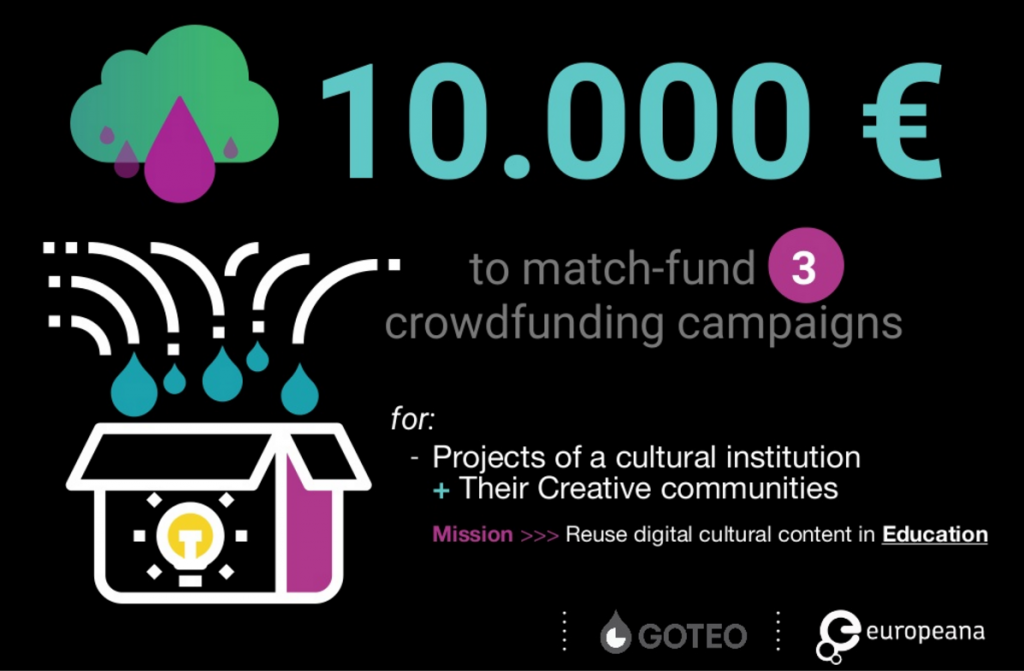 Outcomes: digital outcomes which re-use digital cultural heritage (e.g. your content on Europeana) for educational purpose. These outcomes should be scalable (a MOOC could be translated in several languages) or deliver international outreach.
Examples are applications (especially with element of gamification), MOOCs (Massive Online Open Courses), e-books, documentaries.
Timeline:
1 Feb 2017: Call launch on Goteo.org
15  March: submission deadline
29 March: Announcement of the selected projects
30 March – 11 April: Online assessment / workshop
26 April:  launch of the project crowdfunding campaigns
5  June: First campaign round finishes, if a second one is foreseen the deadline for it will be 25 June
For more information on the match funding concept and benefits, please read on this blog