All Our Yesterdays. Europeana Photography exhibition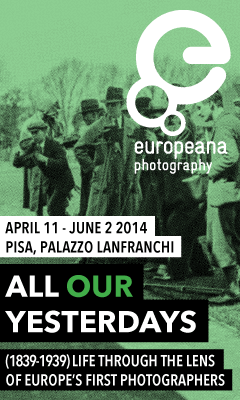 In Pisa, at Palazzo Lanfranchi, from 11th April to 2nd June 2014, a great photographic and multimedia exhibition based on the most advanced digitization and printing technologies, telling the stories of our grandfathers.
18 international partners - museums, archives and agencies from all over Europe – joined forces in EuropeanaPhotography project to digitize the best of their collections of early photographs; now they are proud to present the finest, and often unseen, images of the past as witnessed by the pioneers of photography.
Main objective of the Europeana Photography project is in facts to digitize over 430.000 images with historical, artistic and cultural value belonging to the first 100 years of photography, since its birth (1839) till the beginning of WWII.
Now, the project's exhibition All Our Yesterdays is the great occasion to discover how citizens in Europe lived before Europe was born, in a moment of great change, while the future was approaching and a new medium – the photography – was capturing everyday life within a picture. The exhibition was hosted first by Museo della Grafica, under the patronage of Pisa Municipality, Pisa University and Tuscan Region.
With the camera as a time machine – framing the present, documenting the past and showing a glimpse of the future – men (and women!) have, throughout the history of photography, captured their world from its most beautiful angles as well as in its most dramatic days. Early photography is an important element of our cultural heritage as it is direct and visual witness of the great changes in Europe in between the two centuries. Digital technologies have nowadays a key role in ensuring accessibility, enhancement and preservation of cultural heritage for all the citizens, and in this light the images digitized by Europeana Photography are available online through www.europeana.eu, the great European Digital Library. This way, anybody (students, researchers, experts, professionals in the field and common people) can access these images for many and different purposes: for education, for research, for personal interest.  In Palazzo Lanfranchi a corner dedicated to Europeana allowed visitors to discover more and browse the collections.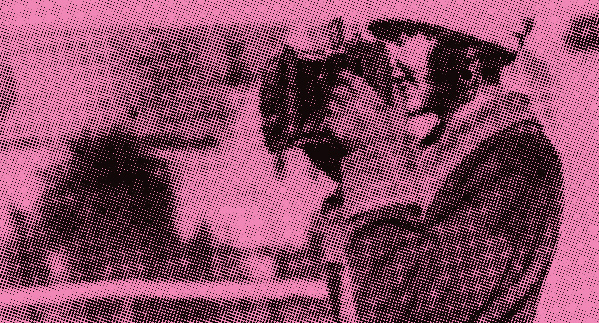 All Our Yesterdays shows how history of Europe is our story too, and everybody could join, by bringing old family photos in Palazzo Lanfranchi: they were digitized for free and converged into projects for the enhancement of the cultural heritage of the territory, such as MemorySharing and a second exhibition in Pisa organized by cultural association Imago in December 2014.




ALL OUR YESTERDAYS




Pisa, Palazzo Lanfranchi




11 April – 2 June 2014




FREE ENTRANCE


Further info: www.earlyphotography.eu