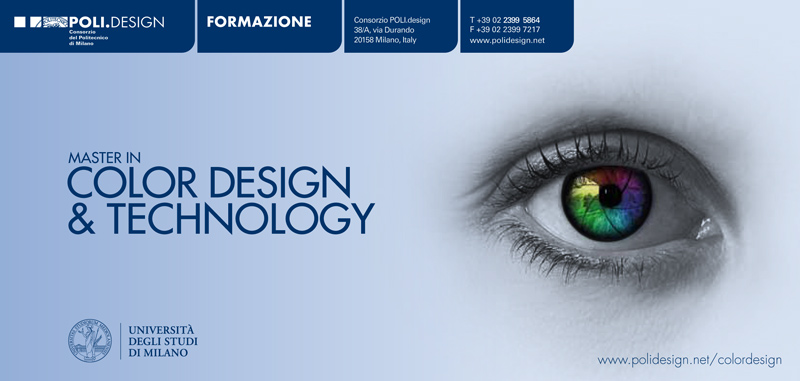 Politecnico of Milan and Università degli Studi of Milan activated the new Master in "Color Design & Technology".
The Master aims at forming professionals able to manage technology and project issues related to the use of color in a wide set of application fields, e.g. industrial products design, interior design, communication, fashion, entertainment, indoor and outdoor lighting.
Color is considered not only a simple attribute of objects or surfaces, but also a technical tool for communication and design, and a basic element to perceive and interact with the world. The Master will begin the 25th February 2013 and will finish in February 2014.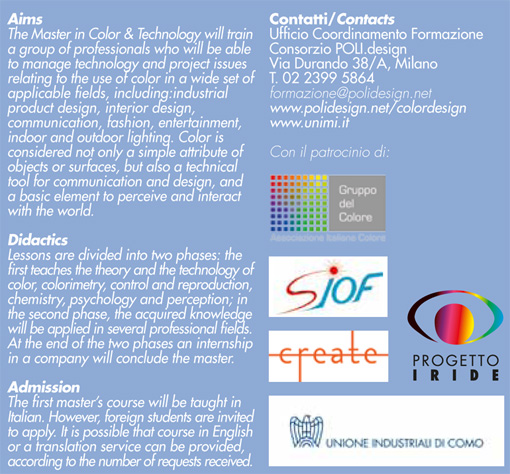 For further information: formazione@polidesign.net
http://www.polidesign.net/it/colordesign