A film/documentary and an exhibition about Gisi Fleischmann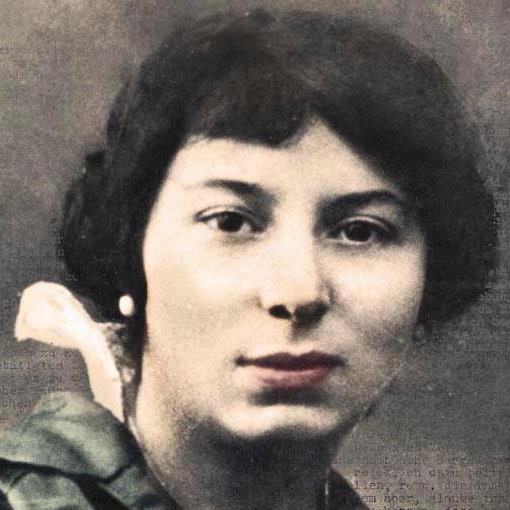 Gisi Fleischmann (1894 – 18 October 1944) was a leader of the best known Holocaust era Jewish rescue group: the Bratislava Working Group. Thanks to the efforts of the Working Group, which bribed German and Slovakian officials and paid negotiated ransom to the Germans, the mass deportation of Slovakian Jews was delayed for two years, from 1942 to 1944.
Today, her name is known mostly to historians: now in Slovakia a film documentary and an exhibition tell her story, to be known by Slovakian and European new generations.
Gisi helped to save thousands of Jews, but couldn't save herself during the darkest period of the Slovak and European history. After the start of the Slovak uprising against the Nazis in 1944, SS captain Alois Brunner was sent to Slovakia to deal with the revolt and he personally made sure Gisi Fleischmann was put on one of the last transports to Auschwitz. No further record of her fate was ever found.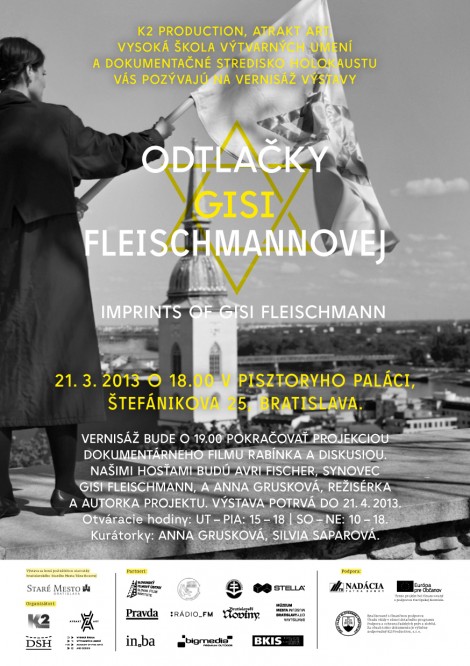 Film documentary: "The Woman Rabbi"
Research, script, directed by: Anna Grusková
Cinematography: Brano Pažitka, Natasha Dudinski
Sound: Tomáš Kobza, Blažej Vidlicka; Editing: Róbert Karovic, Producer: K2 Production, s.r.o.
The film tells a dramatic story of the remarkable woman torn between the sense of responsibility for her large community and for her own family. The film also bears witness to the way the contemporary Slovak society tries to deal with its past.
Exhibition" The Imprints of Gisi Fleischmann"
Curators: Anna Grusková, Silvia Saparová
K2 Production, Atrakt Art, The Academy of Fine Arts and Design and Holocaust documentation centre are pleased to invited you to the exhibition opening on March 21st at 6 p.m. at Pisztory palace, Štefánikova 25, Bratislava; at 7.00 p.m. the opening will continue with The Woman Rabbi documentary film screening and the discussion. Special guests are Avri Fischer, Gisi Fleischmann´s nephew and Anna Grusková, director and author of the project.
The exhibition will last till April 21st 2013.
Opening hours: Tue-Fri 3-6 p.m., Sat-Sun 10 a.m.- 6 p.m.
This project has been funded with support from the European Commission.
With financial support of the Government Office of the Slovak republic of the grant program The Support and Protection of Human Rights and Freedoms.
Learn more: