During the last years, the application of 3D technologies to Cultural Heritage has provided successful results, with impact on preservation, valorisation and heritage transmission. Now, the emergence of 3D printers open new horizons for the heritage sector.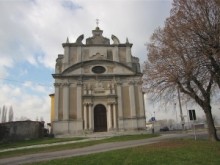 The working group Heritage Lab has presented its first project on that field. The project goal was to combine low-cost techniques on 3D representation and 3D printing for the restoration of missing parts in cultural heritage preservation. This first experience has been applied on one of the side chapels of the Church "Castello di San Martino dall'Argine" (Mantova, Italy), with the objective of integrating the two putti headless through a low-cost technological approach enabling the 3D reproduction of the missing heads.
Let's have a look to the process: To recreate the missing parts, the heads of putti preserved were used as a model. Firstly, the 3D models have been generated using open source image-based techniques (Python Photogrammetry Toolbox and Meshlab). Then, the 3D models have been adapted to perfectly fit on the headless figures. Finally, the two new heads so obtained were printed in PLA (polymer) with a 3D printer Coobot of 3D-PR ​​and were mounted on the two putti headless, so going to rebuild the original integrity of the sculptural elements.
The following image shows a detail from the chapel with the 3D printed integrated restauration.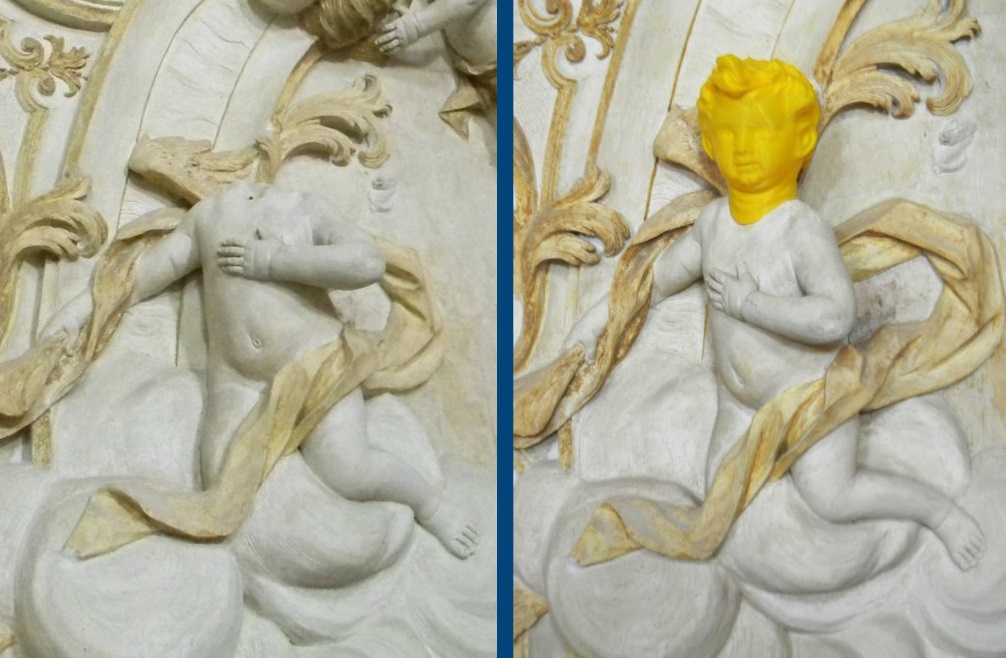 The project results have been presented at the event "La Rivoluzione dello Spazio 3D", focused on the relationship between technology and Cultural Heritage.