18th Japan Media Arts Festival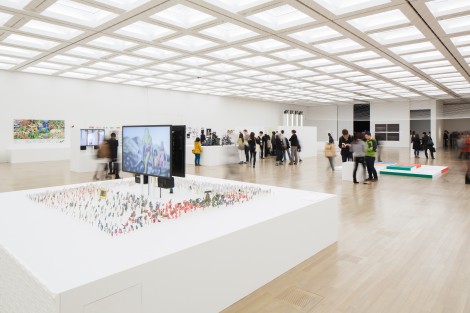 The Japan Media Arts Festival is a comprehensive festival of Media Arts that honors outstanding works from a diverse range of media- from animation and comics to media art and games.
The festival gives awards in each of its four divisions: Art, Entertainment, Animation, and Manga.
It also provides a platform for appreciation of the award-winning and other notable works. Since its inception, in 1997, the festival has recognized significant works of high artistry and creativity, and in addition to a yearly Exhibition of Award-winning Works has held other events, such as symposiums, screenings, and showcases.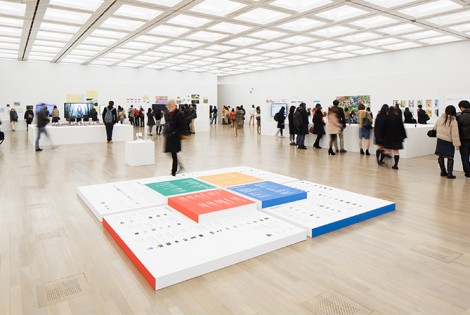 As in previous years, last year the 17th festival attracted huge interest from across the globe.
A 24% increase in the number of entries over 2012 resulted in a total of 4,347 works, the highest number in the Japan Media Arts Festival's history, demonstrating its continuing evolution as an established annual international festival.
The number of entries from abroad increased significantly - 2,347 works from 83 countries and regions. With such a large number of works from around the world, the Japan Media Arts Festival is clearly evolving into an international festival which exemplifies the vast range of contemporary forms of expression and creativity in Media Arts today.
The 18th Japan Media Arts Festival was held from Wednesday February 4 to Sunday February 15, 2015 at the National Art Center, Tokyo and other venues.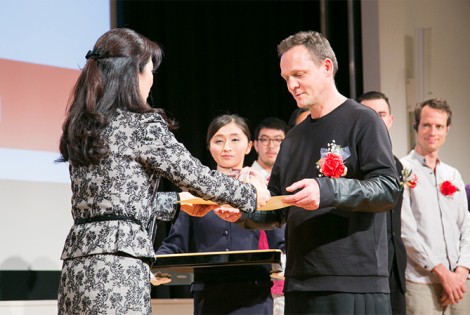 The Exhibition of Award-winning Works presented Award-winning Works and Jury Selections as well as information on the winners of Special Achievement Awards.
The festival program also included film screenings and various other events.
Award-winning works were exhibited both within Japan and abroad through various projects and events organized by The Agency of Cultural Affairs which aims to promote the creation, development and understanding/awareness/appreciation of Media Arts.
The Japan Media Arts Festival is not only a showcase that brings together works from diverse genres, but also a platform for the sharing of cultural values. A concurrent program of symposia, presentations and workshops gathers diverse artists and creators from Japan and abroad and provides a profound insight into the world of contemporary expression and creation. These 12 days offered a precious opportunity to encounter works representing the most contemporary trends in media arts.
Organizer  Japan Media Arts Festival Executive Committee
Venue              The National Art Center, Tokyo
Address:7-22-2 Roppongi, Minato-ku, Tokyo
10:00-18:00, last entry 30 min prior to closing
*Open until 20:00 on Fridays. *Closed on Tuesday, February 10
For more information visit: https://entry.j-mediaarts.jp/