The CyArk Project launched their CyArk 500 Challenge in October last year. As part of the launch, which took place in London, they appealed to foreign ambassadors, government officials and cultural representatives from 35 different countries to financially support their challenge to digitally preserve the world's cultural heritage sites.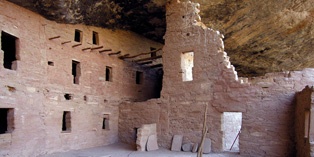 More recently, the latest nominations have been collected and have been passed on for review by the non-profit organisation, in view of deciding which of the sites are most desperately in need of preservation. As CyArk stress, their technologically advanced methods of mapping and storing historical buildings is an effective way of protecting knowledge and evidence of them. These sites are not only at risk of destruction from natural disasters and war, but also from the passing of time without regular, professional maintenance.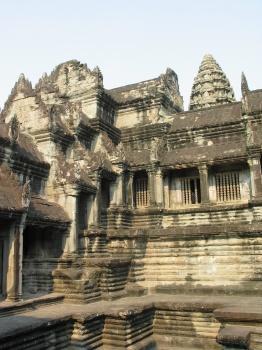 The sites nominated to be part of the upcoming process of digital preservation include historical buildings in 28 different countries, such as Georgia, Brazil, Indonesia, Iran and Hungary. CyArk's dedication to preserving these places is an ongoing one, as they open up the opportunity to nominate sites to be included in the project four times a year. Any member of the public can be a part of this process, by writing to CyArk and stressing the importance of a particular historical structure and by explaining how its survival into the future is threatened. Once the successful nominations are chosen by the Advisory Council, which is made up of various experts on technology, natural disasters, archaeology and leaders of the organisation, the digitisation of the sites can begin. The result of these efforts is the addition of the buildings to the 3D database online, where they appear in the form of high quality photographs, interactive maps and videos. Due to CyArk's commitment to the important task of preserving global historical heritage, the database will continue to grow, while gaining the support and backing of communities from all over the world.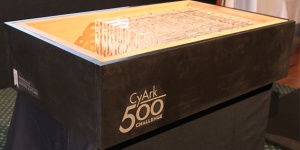 CyArk official site: http://archive.cyark.org/
CyArk January newsletter: http://archive.cyark.org/the-cyark-500-challenge-officially-launched-blog
(Photos: © CyArk website).