In 2009, the Prado Museum selected 14 of its most important paintings to be displayed in Google Earth and Google Maps at extremely high resolution, with the largest displayed at 14,000 megapixels. The images' zoom capability allows for close-up views of paint texture and fine detail, and the images are so precise that even the individual brushstrokes on Bosch's human flower pot can be seen.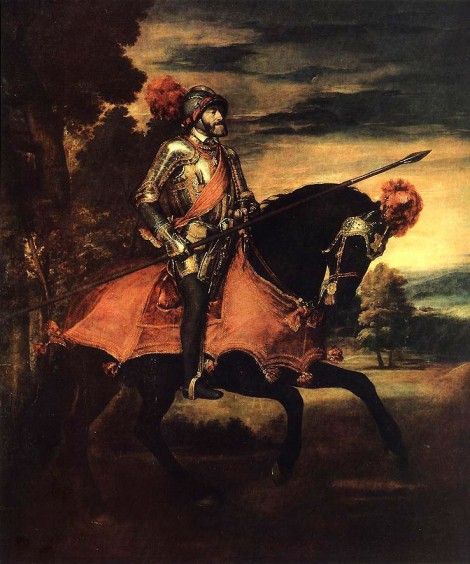 Digital images allow to see details that the human eye alone is unable to see. Some of the masterpieces, such as the 3.3 by 2.8 meter portrait of Charles V, are so huge that it is impossible to get close enough to the original to see some details.
Among other things, the digital images can be used to check the quality of past restoration work, and they would be especially useful for complex paintings such as the Garden of Earthly Delights, which were hard to take in fully even after several visits.
This is a very interesting possibility for going deep into the true masterpieces held at the Museum, however the Museum itself recommends and admits that a photographic image, however precise, could never replace the pleasure of contemplating an original painting!
But the online virtual gallery available in the website is nevertheless a valuable resource for visitors: over 1.000 works are easily accessible with full description in English and more than 5.000 works are available in Spanish version.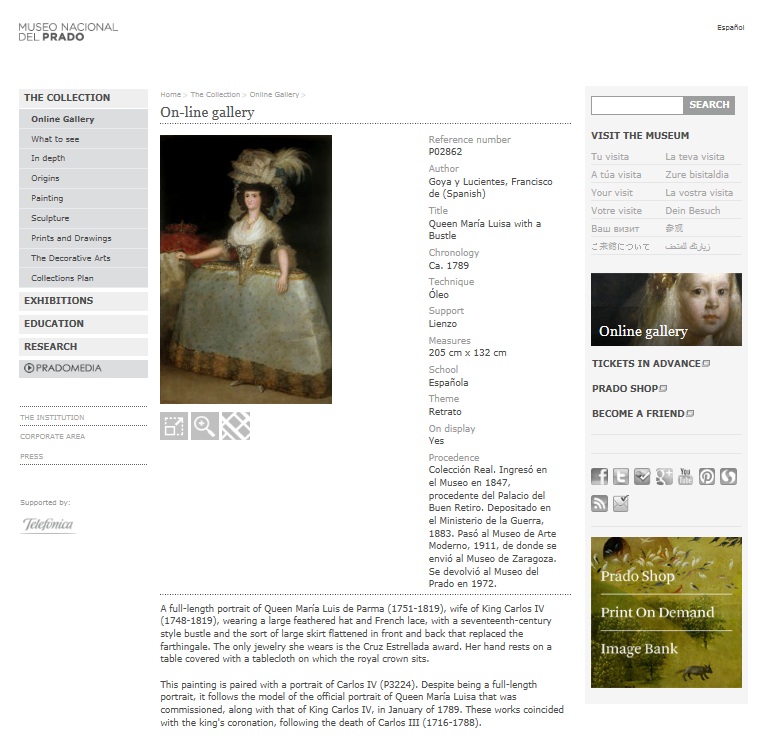 This data base will enlarge until it holds the complete collection of the Museum. The Advanced Search engine facilitates consultation, using categories such as artist, title of work, subject, chronology and reference number.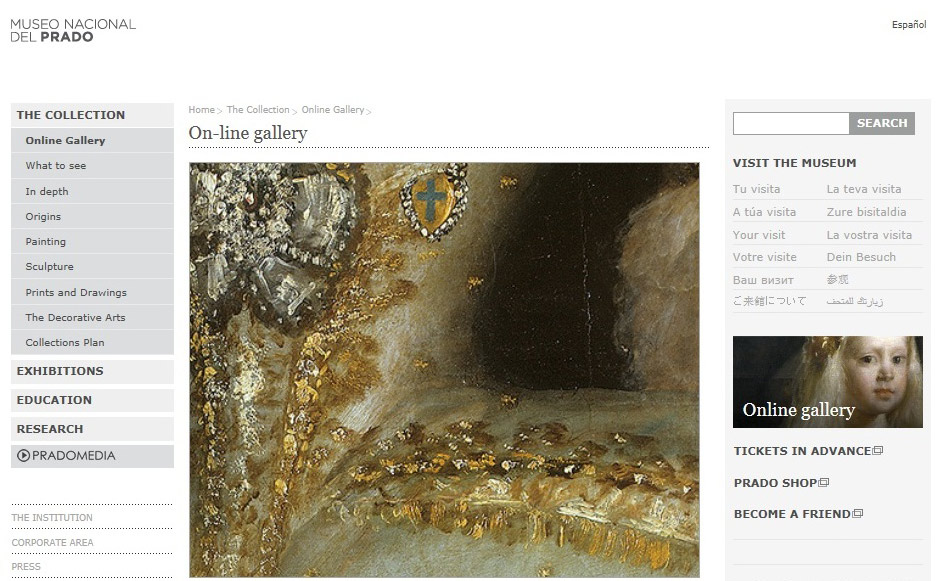 Moreover, The Museo del Prado Image Bank service offers all the images of its photographic archive: this service allows users to request reproductions of all the works of art in the different collections of the Museo del Prado. All reproductions are of the maximum quality and are regularly updated for editorial, academic and commercial use. It is also possible to request new photographs of specific details of works of the Permanent collection, of works not in exhibition or permission to take photographs in the Museum.
Learn more:
http://www.museodelprado.es/en