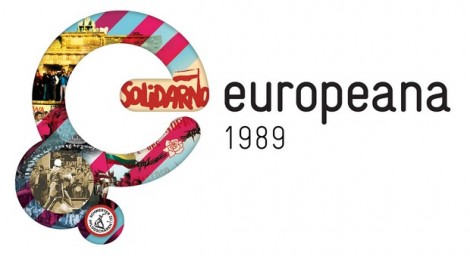 Europeana 1989 is an exciting new project from Europeana, Europe's digital library, museum and archive. It aims to create a digital archive of souvenirs and memories connected to the fall of the Iron Curtain. Europeana 1989 encourages European citizens to share their experiences, stories and memorabilia in time for 2014 when the world will celebrate the 25th anniversary of an extraordinary year: 1989.
The project was launched in Poland in June. Europeana, together with the National Audiovisual Institute, organised three events in Warsaw, Poznan and Gdańsk. During these events, volunteers took photographs or made other digital versions of everyday objects, pictures, movies and audio recordings. Once digitised, items were returned to their owners and their electronic versions were made available in the online archive: www.europeana1989.eu. Poles brought hundreds of souvenirs and unique personal stories which show that while the '80s are associated with politics and Solidarity, they also provided a remarkable backdrop to the joys and sorrows of everyday life.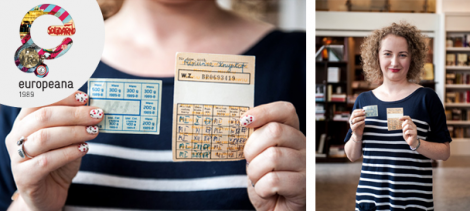 The project partners are:
"The motto of the project is 'Europeana 1989 – We made history'. Our goal is to document that history – showing it from the perspective of ordinary people living at the time, recording their stories and struggles, so that people's real experiences are kept for our children and for future generations", said Frank Drauschke, Europeana 1989 project coordinator. "Ordinary people make extraordinary history and that's what we want to highlight."
Poland was the first country to run Europeana 1989 collection days. On 8 June, the country also hosted a debate on the transformation of Europe during the inaugural collection day in Warsaw. Each participating country was represented by an ambassador who played a significant role in the transformation period of 1989: Sarmīte Ēlerte from Latvia, Tunne Kelam from Estonia, Petr Janyška from Czech Republic, Wolfgang Templin from Germany and László Rajk from Hungary. Poland was represented by its first non-communist Prime Minister Tadeusz Mazowiecki and photographer Chris Niedenthal, who documented the process of democratisation in Poland.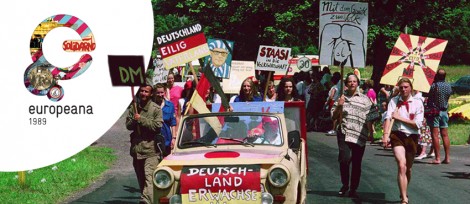 Next collection days are foreseen in Lithuania, Latvia and Estonia during the month of August. The full calendar is published here: http://blog.europeana.eu/1989-calendar/
All those who could not participate in the collection days can add their stories to the online archive, by registering at www.europeana1989.eu and uploading digital recordings or photographs together with accompanying descriptions or stories.
The archive will grow as the project visits the participating countries.
Read More on the Blog: http://blog.europeana.eu/category/europeana1989/